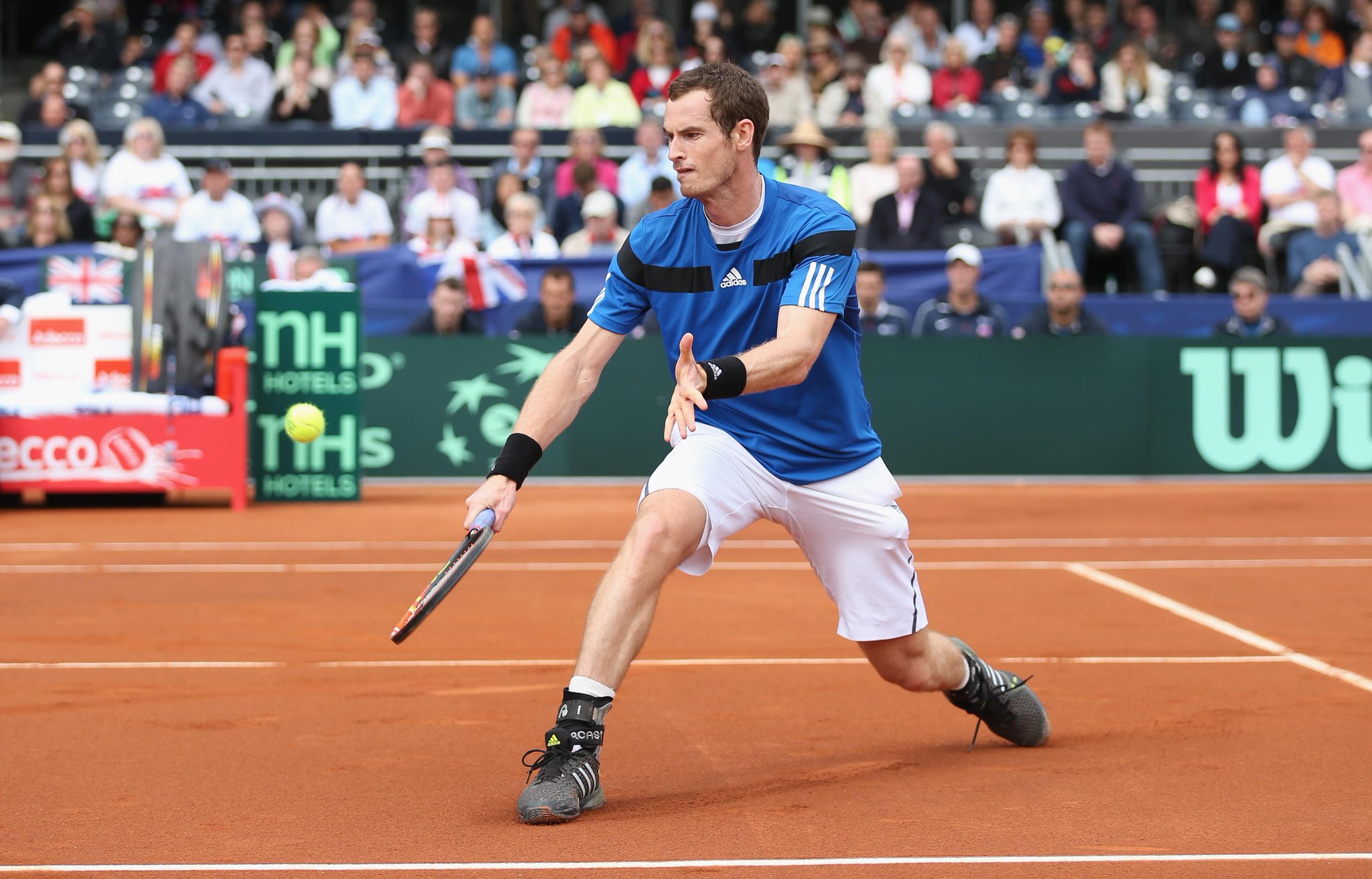 Andy Murray got Britain off to the dream start after his straight sets dismissal of Donald Young. Murray looked truly dominant in the first set against a temperamental Young. In only 22 minuets Murray charged to a impressive 61 lead. In the first set Murray produced 73% first serve in, 6 winners and 3 unforced errors.
In the second set Young did gradually settle down and started to produce better tennis. Despite this he was still no match against Murray. Murray was pushing Young around the court and winning the high majority of all rallyeys played. Again in similar way to the first set. Murray enjoyed another dominating set to take it 62.
Finally the third set was the most competitive of the match with Young pressing hard on Murray's serve with some solid returns as well as a big improvement with his own serve. These sparkles of Youngs talent was however still not enough to deny the current Wimbledon champion who was in superb form today the match. This was the start that every Brit wanted and every Anerican dreaded.The final scoreline was 61 62 63.
After his win Murray said quoting BBC Sport the following:-
"It's important to get off to a good start. I obviously went in as favourite and Sam does in the second match, so it puts the pressure on Sam to play a good match and James can hopefully go in a little bit freer. The court is still pretty slippy but it's been raining, it's colder, there's a lot of cloud cover, so the court's obviously going to play a bit slower. The conditions being like this helped.
"We'll have to see about the doubles. I'll speak to the captain and the rest of the team and see what the best way forward is. A little bit depends on the next match too."