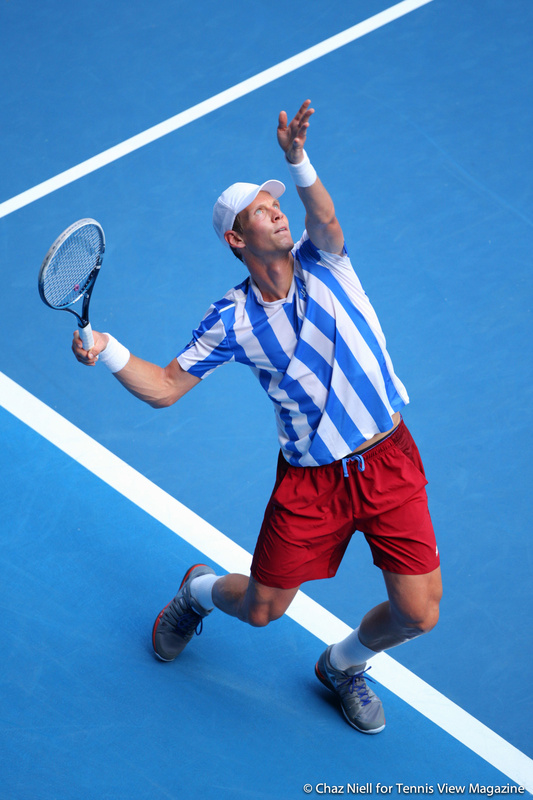 Launching at the of this year will by the International Premier
Tennis
League. The idea of this event is adapted from the international cricket league where it will showcase players during the off season of the tour. This will take place between November 28
th
- December 20th. Events will take place in Bangkok, Kuala Lumpur, Mumbai, Singapore and Hong Kong. The format will be similar to Football in a way where teams get to bids for players. There is 6-8 players per team with each team having a budget of $10 million US Dollars.
So far Tomas Berdych has confirmed his participation in the forthcoming event. Commenting on the event Berdych was quoted as saying:-
"It (is) something that can make our sport even more attractive and brings something extra to the players and all the people and all the fans around the world"
"I'm looking forward to it. I'd be really glad to become the part of it. I like the new things, I like new ideas. So why not?"
There could potentially be a clearer idea of who else will be playing next week after a bidding event begins over the weekend in Dubai. Rumours are circulating that Rafael Nadal will be paid in the range of $1 million per night if he competes! Indian NDTV is also reporting that Victoria Azarenka, Caroline Wozniacki and Agnieszka Radwanska has also express a interest in the women's section.
This event will have it pros and cons. The players will benefit from having the chance to still be competitive and maintain form during the off season whilst generating extra money. On the other hand with no proper rest period the players could be more likely prone to injuries. These reasons gives tennis fans and players a sense of integument of how much of a success the big money spending event will be.
Players confirmed
Players speculated by media sources
Andy Murray - but on a "one night stand basis" according to The Daily Telegraph
Rafael Nadal – various media reports
Caroline Wozniacki – NDTV
Agnieszka Radwanska – NDTV
Novak Djokovic – Daily Mail and one of the co-founders is Boris Becker who is in Djokovic's team
Sarena Williams – Daily Mail
Indian tennis players – Indian idea by a Indian tennis great. You don't need media sources to tell you that the field will most likely have some sort of Indian vibe to the field.