Whilst his dad serves the rest his ban for let's say unorthodox behaviour, Australian youngster
Bernard Tomic
has appointed Croatian
Velimir Zovko
as his new co-coach. Zovko has worked for the Croatian Olympic team as well with a few young Russians on the ITF circuit. In a interview with austraillian media Tomic still states that his farther is his first priority in relation to being coached. Quoting the Guardian Tomic said the following about his new appointment:-
"From what I've heard, he's disciplined, it's something what I need, and it's obviously something new. I'm looking forward," Tomic said. "I can't say what he can bring, but obviously I'm going to pick it up throughout the weeks as they go by and hopefully it can work out."
Is it worth all these players playing off season exhibitions? Well if news reports are to believe the answer is yes. During his one week exhibition of South America last
week
Rafael Nadal generated an apparent $10 million
! This is nothing new to this tennis world it is important to empathise, Roger Federer made $12 million last year.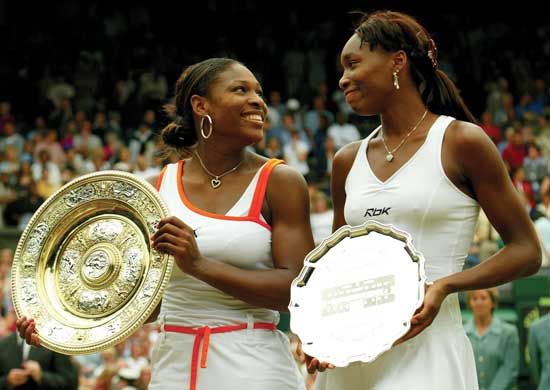 In a recent interview with Argentinian media
Serena and Venus Williams has said they have improved the quality of women's tennis.
During the press in Argentina where they are currently playing a couple exhibition matches Serena said:-
"We changed tennis," "We brought passion and fashion wearing extravagant clothes. And also style, power as a new skin colour as we are African-Americans. We improved tennis."
I would question this but when you combine the Grand Slam singles final appearances of both players it makes a impressive 35 with 24 of them being the title (17 for Serena and 7 for Venus) you can't at all.