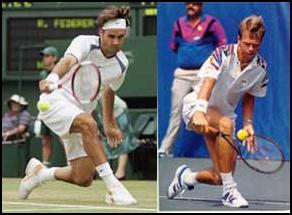 After numerous rumours surfacing, Roger Federer has now officially hired Stefan Edberg on his coaching team. He wrote the following on his official facebook page:-

"I am happy to announce that beginning in Melbourne, Stefan Edberg will join Severin Lüthi on my coaching team. Severin, who has been part of my team for the last 7 years, will do most of the weeks and Stefan has agreed to work with us for at least 10 weeks starting at the Australian Open in Melbourne. Stefan was my childhood hero, and I am really looking forward to spending time and learning from him."
The rumours kicked off when it was revelled that Federer trained for a week with the Swedish Legend and Edberg has made it clear to the media that he was open to work with the former world number one. So far no comment from Edberg directly has been released.